Hilson Management Profile
Executive Directors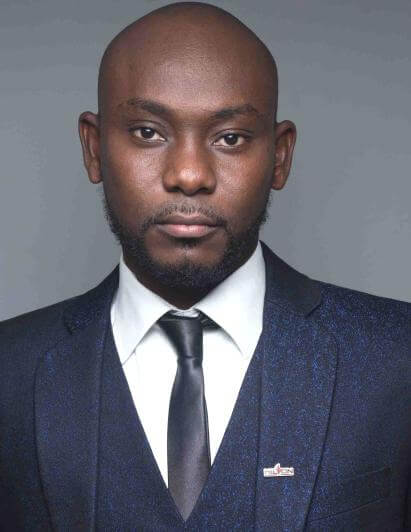 Mr. Humphrey Tenzagh
He is the founder, Managing Director, and the group CEO, he has over 8 years of managing experience in petroleum trading.
Mr. Tenzagh uses his trading background and the vast array of connections around the world to facilitate trade cycles from a risk management perspective by taking charge of the procurement and delivery of products to buyers. He facilitates the funding of the group locally and internationally.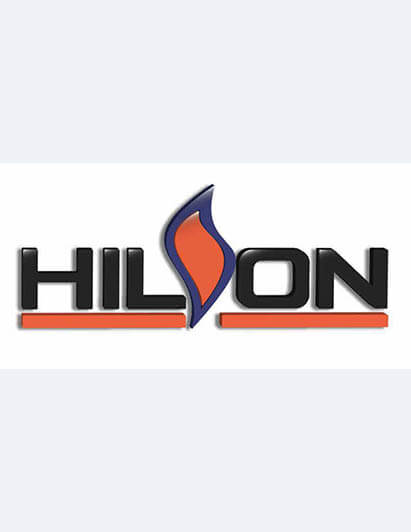 Mr. David Vanderpuye Orgle
He is a Director with rich experience in business development and ethics. Mr Vanderpuyehas many experiences in various businesses and setups. He has acquired to his credit some appreciable years of experience in the Oil and Gas industry, mainly in the upstream sector. He has been involved in the structuring and synergizing of transactions for oil and gas in past few years. He has also for a number of years been involved in the acquisition, sole and development of land, real estate and properties in the country. He has a network of business men/leaders and entrepreneurs for strategic planning and collaboration of various business deals. David holds a Master of Arts degree in leading innovation and change from York St. John University in England and is a doctoral candidate in leadership and education at St. Thomas University in Florida, USA.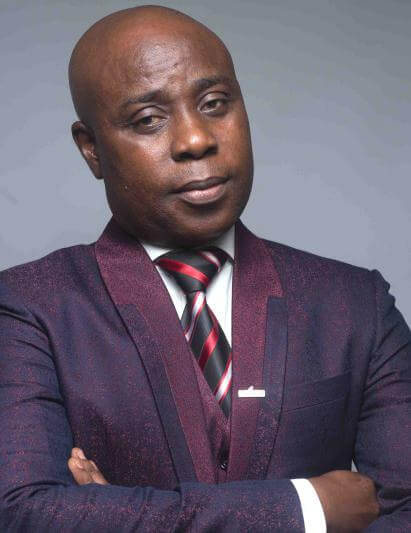 Mr. Janssen Annobil Quansah
He is a Director, with rich experience in the petroleum downstream industry, especially in the areas of oil transportation by sea, in countries within West Africa. A strategic thinker with a flair charting out strategies and channel management and contributing towards enhancing business volumes and growth and achieving profitability norms.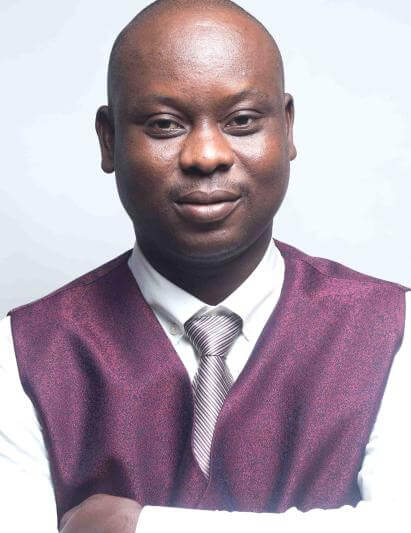 Mr. Eric Tenzagh
He has a rich experience in the petroleum downstream industry, especially in the areas of oil transportation by sea, in countries like Nigeria and Togo. Expertise in designing alternate channels partners for achieving objectives of the organization. Possess excellent interpersonal, analytical, troubleshooting and team-building skills with proven ability in establishing quality systems/procedures and planning/managing resources.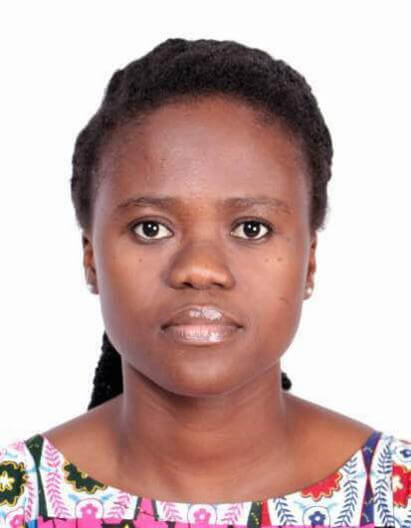 Mrs. Marian Tenzagh
She has a decade experience in the medical field as a registered midwife with BSc. Midwifery and a Professional Certificate in Database Technology. She is also into medical supplies withing the country and the African continent. She has her skill set as a Business Developer and Strategist and an Investment Analyst. Also, Mrs. Tenzagh is the secretary to the Board due to her good interpersonal, communicative and organizational skills.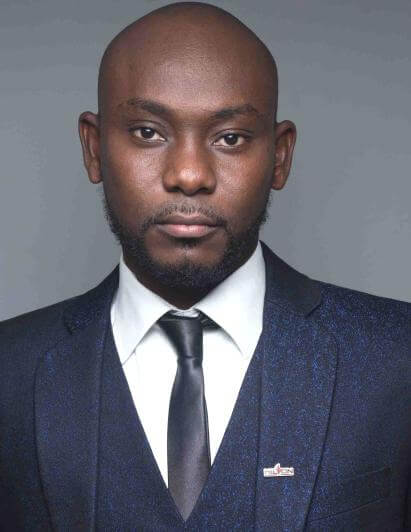 Mr. Humphrey Tenzagh
Chief Executive Officer
Mr. Humphrey Tenzagh is the Chief Executive Officer of Hilson Petroleum Ghana Limited. He has extensive years of experience in the Oil and Gas sector, primarily within the Downstream, Offshore and Trade Sectors. Humphrey also uses his investment background and savvy list of contacts in Europe and Africa, to concentrate on structuring and placing more complex trade and project finance transactions in those markets. Structured trade and project finance is an integral feature of Hilson's project and trade solutions.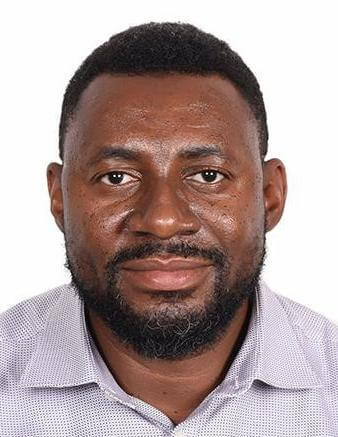 Mr. Samuel Duncan-Williams
Operations Manager
He is a seasoned Chemical Engineer with over 12 working years at the Tema Oil Refinery. He worked at the Crude Distillation Unit, Movement of Product, RFCC WWTU, Process Valuation, and Third-Party Stocks between 2001 and 2012. Duncan-Williams joined Dominion International Petroleum Ltd in 2012, as the Chief Operations Officer, he set the company up and managed it until late 2017. During the period, he traded the products, planned the day to day activities in respect to operations till August 2020. Duncan-Williams in September 2020 joined Hilson Petroleum Ghana Ltd. He has almost 21 years of experience in Oil Processing, Trading and Product Transfers.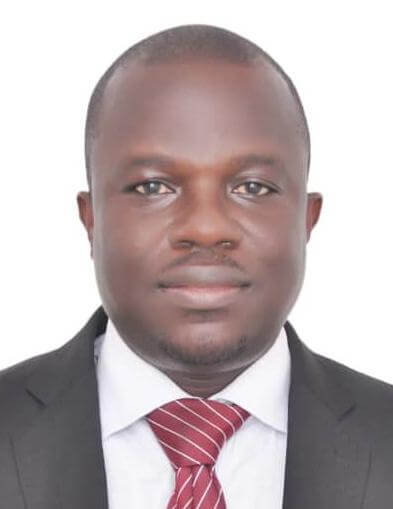 Mr. Jerome Cudjoe Katsekpor
Financial Controller
Jerome is a finance professional with working experience in Internal Control and Audit, Risk Management, Financial Reporting, and Working Capital Management in the downstream oil and gas industry of Ghana. He worked wth Oando Plc a multinational Oil Marketing Company and Dominion International Petroleum Limited, a privately owned bulk oil distribution company in Ghana. He is a Chartered Accountant and a Member of the Institute of Chartered Accountants, Ghana. He also holds an MBA in Petroleum Accounting and Finance from the University of Professional Studies, Accra where he emerged as the Best Graduating Student in MBA Petroleum Accounting and Finance. He also a Bachelor of Commerce (B.Com) degree from the University of Cape Coast, Ghana. He is currently pursuing a Professional Tax Expert program with the Chartered Institute of Taxation, Ghana. During his career, Jerome championed projects like the Documentation of Processes and Procedures, the Verification and Labelling of Fixed Assets nationwide for his employer, Debts Recovery, and Credit Profiling of Customers. He has strong competence in the settings of Controls. Jerome is a part-time lecturer in Management Accounting, Financial Management, and Intermediate Accounting at the University of Professional Studies, Accra(School of Graduate Studies and Research), and the Fountainhead Christian College, Tema.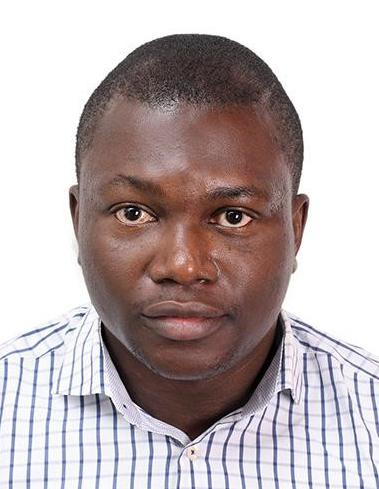 Mr. Emmanuel Agyepong
Risk & Internal Control Manager
Emmanuel graduated from the University of Education (Winneba), Kumasi Campus where he had his Degree in Information Technology and later moving on to obtain his MBA (Finance) from the Ghana Institute of Public Administration (GIMPA) and other international certificates in I.T. Service delivery and Cyber Security. Emmanuel has since worked with Newmont Ghana Gold Limited and recently with Ebony Oil and Gas where he started as Account Officer and rose through the ranks to be the Credit Controller and Head of Risk. He is a knowledgeable financial and Business Risk expert with years of professional experience. He has established a proven track record of delivering business value through financial analysis, reporting, auditing, risk management and strategic planning.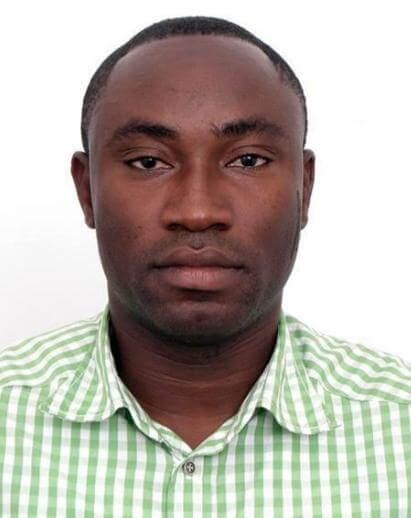 Mr. Yahaya Seidu
Marketing Manager
Mr. Seidu the Marketing Manager at Hilson Petroleum Ghana Limited. He has over 8 years of working experience in the downstream petroleum sector. Before his appointment, Yahaya held marketing and operations officer's positions at Dominion International Petroleum Limited (DIPL) since 2012 respectively. Yahaya has immense expertise and in-depth knowledge of the petroleum downstream market. He leveraged on his experience in consultative selling strategies to build relationships across all market targets. He worked with Oando's Supply & Trading Unit as a management consultant where he was the team led of two (2) MBA interns' management consulting project titled, "The Challenges of Oil Storage Facilities in Ghana". He is currently pursuing LLM in Oil & Gas at the University of Ghana, Legon; a certificate in LL.B from Kwame Nkrumah University of Science & Technology (KNUST), MBA option in Oil & Gas Management from Coventry University, United Kingdom, and a Bachelor of Arts in Sociology from University of Ghana, Legon.
Mr. Benjamin Nixon Cobbah
Head, Administration & MIS
Mr. Cobbah is focused, trustworthy, and committed. Fast adaptability to new roles and structures. This has made him an asset to our organization. Mr. Benjamin Nixon Cobbah has over 10 years of experience in the area of Office General Management / Administration and Management of Information Systems (MIS). He currently holds a B.Sc General Management and Administration and a Professional Certificate in Microsoft Solutions Expert and Systems Administration. Professional Certification in Networking Engineering, and an active member of the Microsoft Technology Associate (MTA) with Professional Certificates in Network+ and Security+ respectively. Before joining Hilson Petroleum Ghana Ltd. He was part of the administration team that successfully restructured and rebranded the subsidiaries of Hilson Group. When he joined the Hilson team in 2017, he brought a wealth of knowledge as well as administrative and management skills. He applied these skills as he serves on the line-management team and guided all Hilson's day to day administrative activities in the business of the company. Through his commitment, firm ethics, and drive; Mr. Cobbah ensured that Hilson operates with transparency while pursuing the mission and vision of Hilson.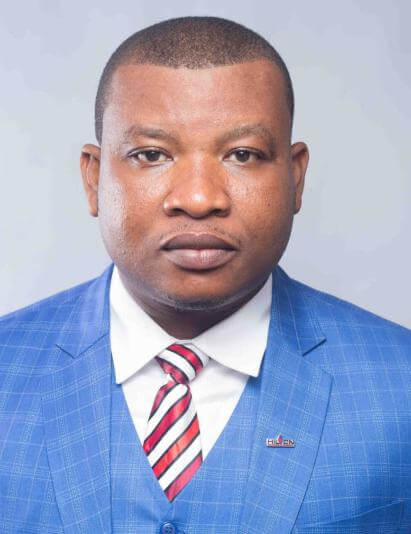 Mr. Richard Yaw Bounyah
Financial Accountant
Mr. Richard Yaw Bounyah has over 9 years of experience in budgeting, auditing, finance, projects and cost controls of companies utilizing his skill in cost analysis and accounting to attain all key performance indicators (KPI), proper cost visibility, and IFRS reporting standards. Mr. Bounyah holds a BSc Adm Accounting & Finance, partly qualified Institute of Chartered Accountants Ghana (ICAG). Worked with institutions such as Nokia Siemens Networks, Centre for Policy Analysis (CEPA) and Sovereign Oil Company Ltd as an accountant in these entities. In the course of discharging his duties, worked closely with auditing firms like Deloite & Touche Ghana and PWC Ghana.